Brakes & Suspension
Newcastle Automotive Services have brake repair equipment and tools that allows us to carry out work on all types of vehicles. We have suspension tools and equipment on hand for most vehicles including 4WD. After the repairs we will wheel align the suspension with our laser wheel alignment equipment.
We know suspensions and the geometry that make suspension work correctly. Let us wheel align your car to prolong tyre life and make your car steer and handle the way it should.
Common Brake & Suspension Problems:
Brake shudder – distorted brake disc, disc worn too thin.
High pitch squeal – brake pad vibrating against the brake disc, glazed brake rotor.
Scraping noise – Brake pad wear indicator warning you that the pads are needing replacement.
Uneven pad wear caused by seized caliper slides.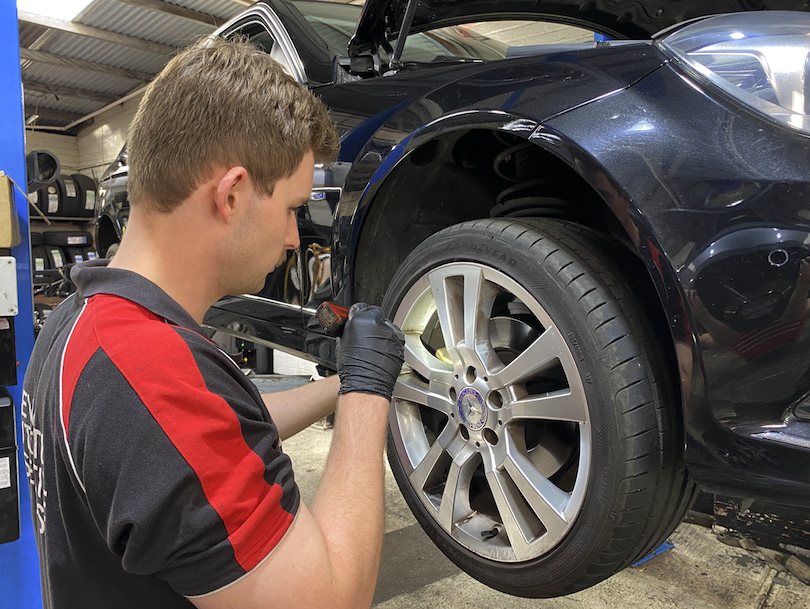 At NAS we recommend replacing brake fluid every two years, as do most car manufacturers. This removes moisture and maintains your car's ABS system.