Tyres & Wheel Alignments
Newcastle Automotive Services can wheel align your vehicle and if necessary and fit new tyres to bring your vehicle back to its new car feel. We only fit tyres suited to your car.
Reduce tyre wear and improve your cars handling. Suspension servicing and repairs can be carried out by Newcastle Automotive Services using the latest wheel alignment equipment.
We can replace your tyres & wheel align the vehicle to prolong tyre life.
Call us or fill out the contact form to book your service today.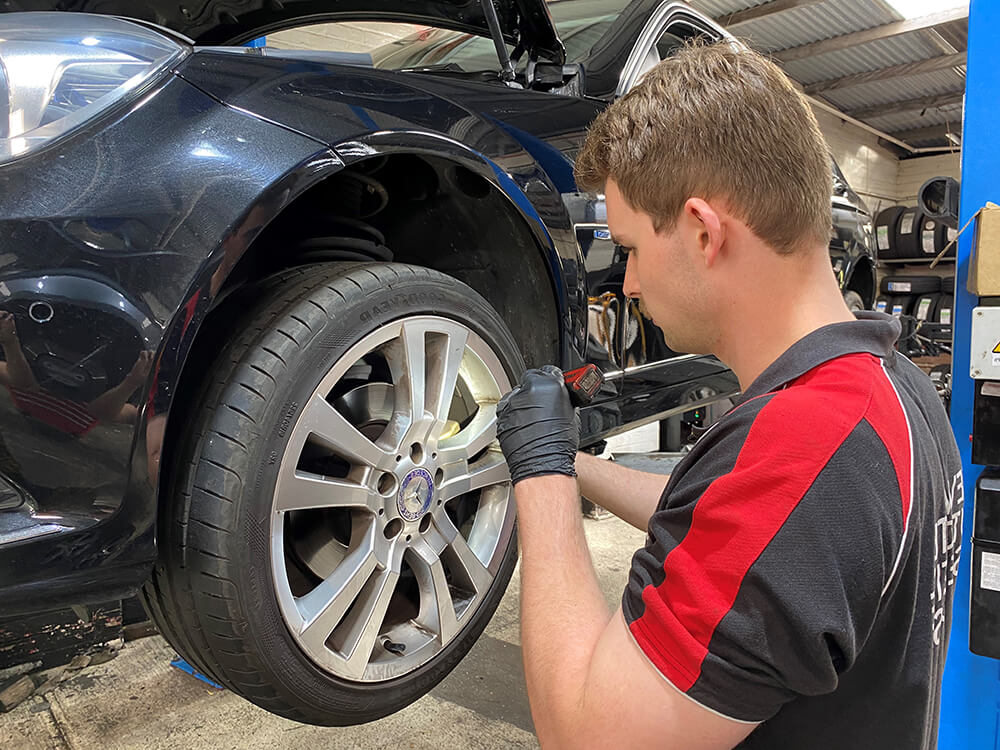 Common Tyre Problems:
Low tyre pressures – you need to have your pressure checked regularly. Nitrogen filled or air filled, it doesn't matter, they still need regular checking. Low tyre pressures will wear your tyres out on the inside and outside edges, well ahead of their expected life.
Tyres Wearing on the Inside or Outside (and your pressure is fine?) – Wheel alignments can be performed by Newcastle Automotive Services while you wait.
Is your steering wheel crooked? This is also often caused by mis-aligned wheels.
Worn suspension bushes also cause a variety of problems – we can replace and repair any parts that have shown too much wear.